The Tim Tam is a crunchy biscuit with cream filling, topped with chocolate.
Dip the biscuits in coffee, tea, milk or hot chocolate and experience the Tim Tam Slam. Get ready for the classic chocolate, the double coat and the chewy caramel as wel as dark and white chocolate varieties, special editions and other delicious Arnott's products.
Sale
Free shipping!
And fast delivery
Receive a gift!
Because we value our customers
100% satisfaction guarantee
At Tim Tam Slam we guarantee the best service and cookies with the quality you are used to. That's why we offer a 100% satisfaction guarantee with every order. Is your order not to your satisfaction or is it not what you expected? Contact us and we will find a solution!
News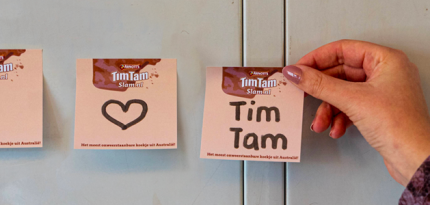 25 may 2021
    Never forget to write something down again with the tasty Tim Tam memo pad!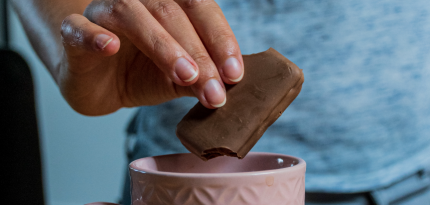 06 april 2021
Have you heard the new podcast from DisneyKlassiekers yet? Spoiler: Lukas Lelie and Robin Broos try to do the Tim Tam Slam with Port!
Reviews
I just wanted to let you know that I received the package earlier this week, and we're delighted with it. It will keep us happy for some time to come... and we'll be sure to come back next time!
Berian